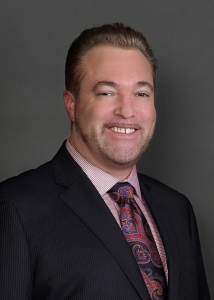 Joel Freedman
Chairman, Paladin Healthcare
Joel Freedman is Chairman and Founder of Paladin Healthcare. He is also President and co-founder of Avanti Hospitals, which owns and operates four hospitals in South and East Los Angeles, and manages Howard University Hospital in Washington, DC. In these roles, Freedman is responsible for setting the strategic direction of all aspects of business. Previous to establishing Avanti, Freedman served as the Managing Partner of Paladin Capital, an investment-banking firm where under his tenure he successfully led the completion of more than 175 transactions. He is the cofounder of Comp/West Insurance Company, a California workers compensation insurer, now a subsidiary of Blue Cross Blue Shield of Michigan.
Freedman is well entrenched in the US Healthcare landscape and serves our nation in a variety of healthcare advisory roles. Freedman is a founding member of the Healthcare Policy Advisory Council for Harvard Medical School.  He lends his considerable knowledge of the healthcare industry to advise Harvard's Healthcare Markets and Regulations Lab, helping transform healthcare access and delivery locally and nationally. As a member of the Board of the Leonard D. Schaeffer Center for Health Policy and Economics at the University of Southern California he provides guidance and support for key initiatives related to measurably improving value in healthcare through evidence-based policy solutions, research excellence, transformative education, and private and public sector engagement. He is an esteemed board member for the AltaMed Health Services Foundation, the largest independent Federally Qualified Community Health Center operator in the country, serving more than 140,000 community members through 43 clinics in underserved communities throughout Los Angeles and Orange Counties.
Freedman has distinguished himself as an innovative leader and visionary. His accomplishments have earned him numerous awards, including the Lifetime Achievement Award from the National Minority Quality Forum, April 2016, presented to individuals who have worked in practice and public policy to eliminate healthcare disparities.