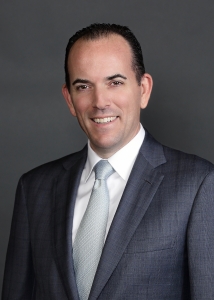 Mark Carlin
Paladin Advisor / Executive Vice President of Lockton Insurance Brokers / Board of Partners in Care Foundation / Chairman of the Board of Children's Bureau
Mr. Carlin is the Executive Vice President of Lockton Insurance Brokers, LLC, whose parent-company is the largest privately owned commercial insurance brokerage firm in the world since its acquisition of Alexander Forbes International Risk Services.
He is widely recognized as a leading authority in the insurance and risk management needs of health care providers and private equity firms. Mr. Carlin is particularly adept at converting complex insurance situations into understandable, actionable information that is highly valued by Private Equity investors and C-Suite Executives. He serves on the Boards of Partners in Care Foundation, a leading healthcare think tank, and Children's Bureau, the largest investor in child abuse prevention in the United States, where he served as Chairman for the past two years.
He also serves as National Council Co-Chair of American Enterprise Institute, a private, nonpartisan, not-for-profit institution dedicated to research and education on issues of government, politics, economics, healthcare, and social welfare. Mr. Carlin is an active supporter and volunteer leader with numerous charitable organizations, including the Posse Foundation, Mustard Seed Ranch, Kayne Eras Center, Friendly House, and UCLA Center on Aging. He graduated Magna Cum Laude from Loyola University of Chicago.